ABOUT THE COMPANY
Hayward™ is one of the world's leading manufacturers of pool equipment. The company's production lines cover more than 45 countries on three continents with a dealer network of more than 3,000 partners. A wide range of products is presented in the following areas: pumps, filters, robot vacuum cleaners, lighting, countercurrents, heat pumps, equipment for water treatment and sterilization.
For more than 80 years, thanks to innovative ideas and strategic developments, Hayward products have been the benchmark and are in high demand around the world. The main task of the company is to ensure the maximum efficiency of the equipment, so that your pool is clean and well-maintained.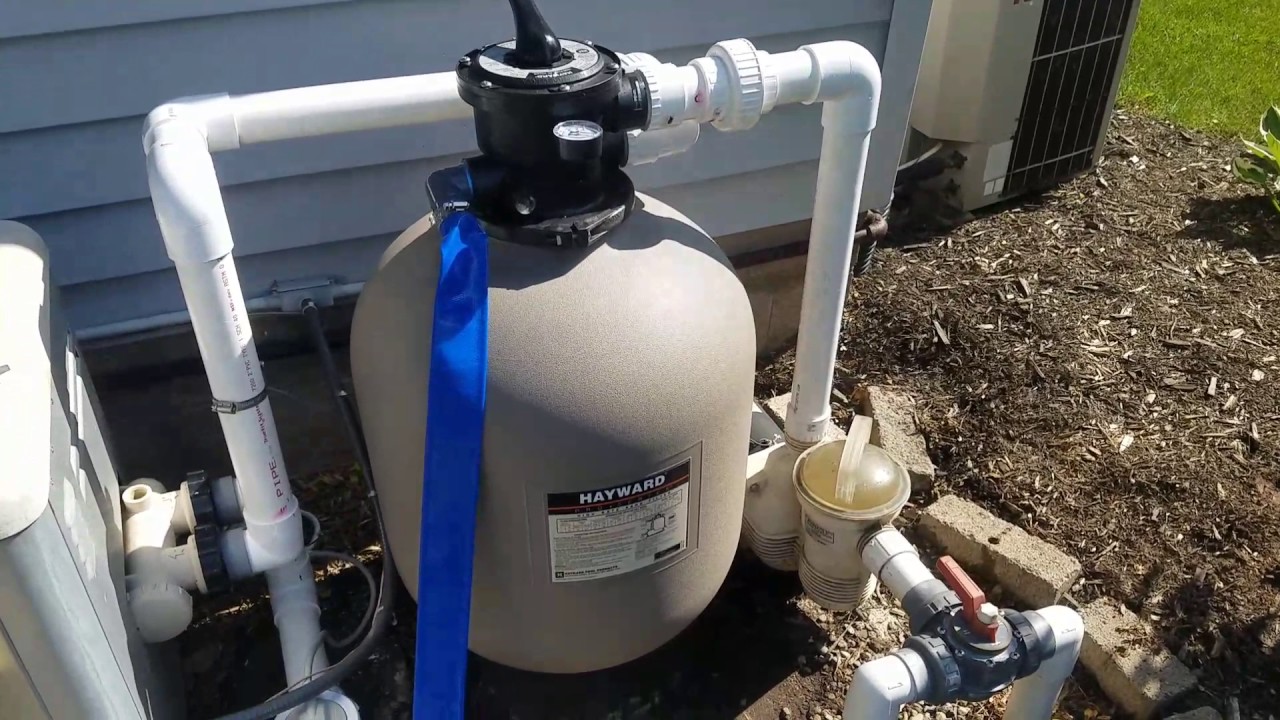 Hayward is more than just equipment! Hayward is a fusion of experience with advanced technology to improve product quality that exceeds industry standards.
The Hayward Pro S240TIE sand filter is designed for mechanical cleaning of chlorinated, sea and salt water in pools with a volume of up to 56 m3.
The filter is equipped with a six-way valve with an upper connection type. The valve is equipped with a water turbidity indicator and a manometer for pressure control. As a filter element, quartz or glass sand with a fraction of 0.4 to 0.8 mm is used
Due to the resistance of the filter to corrosion, moisture and ultraviolet light, you can install it outdoors. The parts inside the filter container are made of durable ABS plastic, and the filter body is made of injection-molded polypropylene, welded using thermo-melting technology.
FUNCTIONAL FEATURES
FILTER (FILTER) – water filtration.
BACKWASH – filter cleaning mode. Start-up is necessary when the pressure on the manometer exceeds the initial pressure by 0.7 bar.
RINSE – mode of draining contaminated water into the sewer after backwashing the filter.
WASTE – direct draining of water from the pool into the sewer without filtration. It is used to lower the water level in the pool.
RECIRCULATION (RECIRCULATE) – water circulates, bypassing the filter, for rapid distribution of chemical products, or when resorting to shock chlorination.
CLOSED – stopping water circulation between the filter and the pump.
The Hayward PRO S240TIE sand filter is an excellent option for servicing private pools up to 56,000 liters. It is used to clean water from mechanical pollution up to 40 microns in size. Quartz or glass sand is used as a filter element. The filter body is made of high-density polypropylene, resistant to corrosion, UV exposure and pool chemicals. Withstands pressure up to 2 bar. Complete with a 6-position mode switching valve and a pressure gauge.
Purpose – Home pools
Filter type – Sand
Filter body – Polypropylene
The maximum volume of the serviced pool is 56,000 liters
The diameter of the filter is 600 mm
Fineness of filtration – Up to 40 microns
The maximum throughput is 14 m3/h
The maximum working pressure is 2 Bar
Sand loading – 125 kg
Connection type – Upper
Connection – 1.5″
The area of ​​the filter is 0.3 m2
Additionally:
Minimal need for maintenance and care
Wide drainage hole for quick emptying of the barrel
Complete set:
Hayward Pro S240TIE filter
6-position valve
Manometer
Instruction
Size – 116.1 x 65.3 cm
Weight – 15 kg
Brand – Hayward
Country of manufacture – France
Warranty – 24 months