The solar heater is designed for small and medium-sized pools and will be effective from the end of March to mid-autumn.
You don't want to spend thousands on heating your pool with electricity or a gas boiler heat exchanger system? Then solar pool heating is the solution for you!
Small solar collectors for the pool do not require special mounting or expensive installation, they are connected in a cascade method to the pool water filtration line. The pool pump pumps water through the solar heaters, no separate circulation pump is required.
In a solar pool heater, water circulates through tubes that have a special, light-absorbing coating. The principle of operation of the solar heater for the pool is identical to the collector for hot water. The main difference is the low cost of the heater, minimal dimensions and ease of use.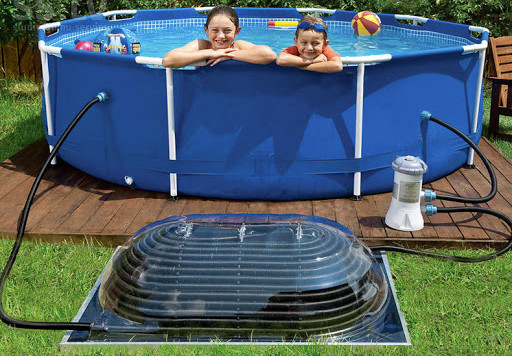 Solar pool heater
Heater efficiency
The effective operation of the solar heater for the pool will be from mid-spring to the second half of autumn.
A solar collector for a pool will save a huge amount of money on heating frame and prefabricated pools, it will be effective for concrete and fiberglass pools.
You can buy a Keops Kokido solar pool heater in our Waterstore online store with delivery in Kyiv and Ukraine. Only we have the price of a solar heater is always low.
Solar water heaters for swimming pools are completely harmless to water. It is also worth noting that the connection of such a heater is absolutely elementary.
Just a couple of couplings and absolutely no electrics are required to operate the heaters.
Solar pool water heaters are very durable, they are covered with shock-resistant glass that will withstand both hail and unexpected falls, pranks from your children.
The heater housing is hermetically sealed. Also, compared to the classic collector, the Keops solar pool heater has a huge advantage: it can be installed anywhere, at any angle, displaced at least a hundred times. The main thing is that the heater should not be shaded by trees, bushes, a house, although even then it will still heat the pool.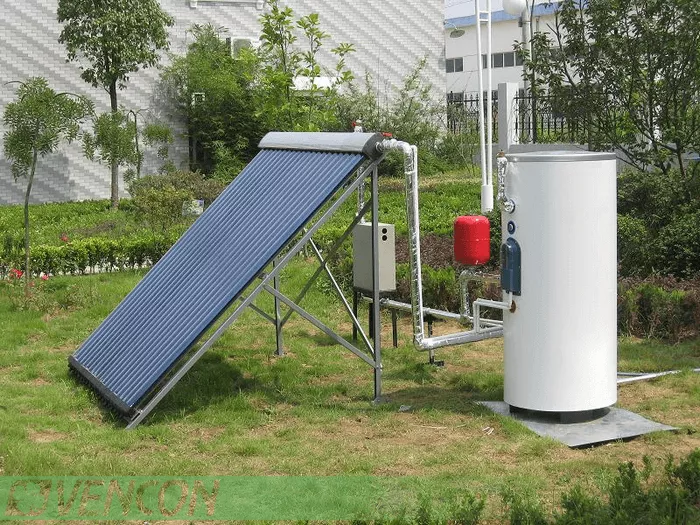 The solar heater is perfect for a small stationary font, a swimming pool at a bathhouse, a sauna, a spa complex. A whole cascade of heaters can be effectively installed on the roof of a building.
Make an online order on the website or call us by phone to buy a wonderful solar heater for the pool.
In the case of a complete set of large public facilities, all our customers receive a wholesale discount, special delivery conditions and the possibility of ordering an installation supervisor service. Preparation of each estimate takes place only after a technical audit of the client's project and, if necessary, its adjustment – free of charge.